ALU DESIGN & SERVICES AS KRISTIANSAND, Norway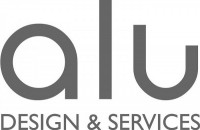 At Alu-Design & Services, we offer pilot chairs and deck rails to the marine, navy, offshore and commercial industry. All of our products are manufactured in Norway with a focus on innovation and customization to suit customer needs. Our company was established in 2008 by individuals with more than 25 years of industry experience. We knew that the market was very ready for a product that provides top design and comfort yet is reasonably priced.

unselect all/select all
You have 0 products selected
Alutech 500 Benchmark
Send enquiry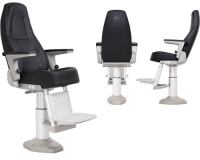 Loaded with functionality, the Alutech 500 Benchmark is our main product offering – and our bestseller. Features include comfort adjustments from sitting position, hidden wiring and more.
Alutech 200 Light & Easy
Send enquiry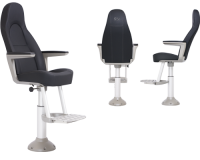 Easily adjustable by the end user, the chair is constructed of aluminum and the seat itself is covered in car-quality black leather or the fabric of your choice.